References
City stadion Vítkovice
LED scoreboard
City stadion in Ostrava - Vítkovice has receive major renovation and reconstruction. Around athletic track has been finished new tribune ring. Stadium was fitted with new audiovisual technics, tracks receive new tartan surface, play field new grass. And new entry gate, press centrum and other objects has been build.

Stadium also receive four new LED scoreboards eLite oVisions. Each of these giant screen has area of nearly 50 m². Unique sofware with we provide have unlimited information and commercial use. It provide comfort servis, possibility of dual advertisement, playing live or TV records and much more!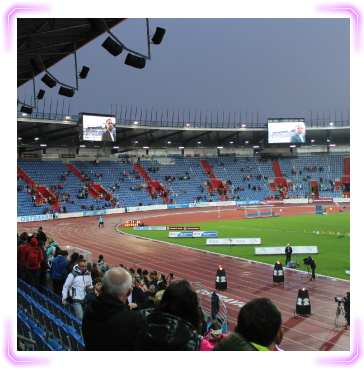 Arena HC Škoda Plzeň
LED cube
We installed a giant multimedia LED cube and LED fascia boards eLite Vision in the arena of ice hockey extraleague club Škoda Plzeň.

Multimedia LED cubes are already standard equipment of each ice-hockey stadium, and without the huge multifunctional LED cubes above the ice skating rink we can't imagine no hockey game today. LED cube is a comprehensive modular system which we provide including mounting devices, control software, and other equipment..

In the arena master league 2012/13 HC Škoda Plzeň we installed LED cube, LED rings and Ribbon Boards with exterior cabinets LED screen. Hockey fans and audience can enfoy a clear display of repeated shots from game and a variety of other information with the results on the pilsen LED cube.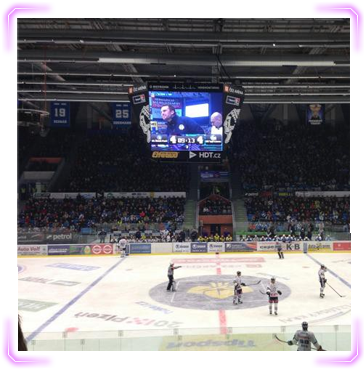 OMS Aréna FC Senica
LED scoreboard
Exemplary use of the large LED displays as LED scoreboard. In the OMS Arena Football Club FK Senica was installed LED screen P16 Virtual oVision eLite.

In the OMS Arena Football Club FK Senica was installed LED screens with size of 26 m2 as LED scoreboard. Part of the LED scoreboars is also a cutting-room of the scoreboards, where you can edit the captured image from the video cameras and allows playback and repeat of most interesting shots and moments from match on the LED display.

LED large screen that was used for LED scoreboard is a eLite Vision P16 Virtual with high luminance and high frequency imaging, which allows an excellent and high-quality image transmission.





Our other references:
Handball Tatran Prešov
Sport Aréna Třemošná
Carlsbad Ski sprint
Biathlon World Championships - Nové Město na Moravě
TSV Leuna Hanball
Athletic MSSŠ Sokolov
Spartak Myjava